Named after Suede's debut single, New York four-piece Drowners are set to grab 2014 by the balls with their unique sound that defies category.
With tracks that swoon like the sound of love itself, New York's best kept secret are set to release their debut self-titled album later this month and what an album that will be.
Describing themselves as "melodic post-punk influenced guitar music", their lyrical inspiration can be sourced back to actual situations that have happened - comparable to an early Arctic Monkeys circa 2006.
Whilst they sound undeniably huge and barely miss a beat, the four lads met at a bar and Drowners was born shortly after realising they have common ground in the form of music.
Since then, Drowners have gone on to support Arctic Monkeys during recent US tour dates. Word has finally spread across to the other side of the Atlantic and now us Brits are going gaga for the thrill of Drowners.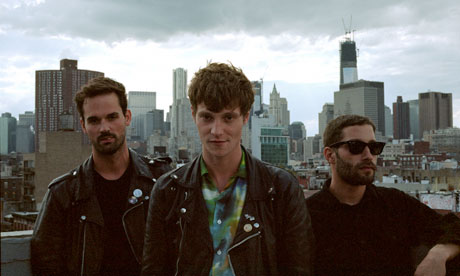 Until their album release, we're a little short on material although 'Luv, Hold Me Down' and 'Long Hair' both provide excellent listening. They may be a pretty big deal in their own right, but tracks such as these sound as if a healthy dose of
The Smiths blended with The Strokes has been injected. This does not come as a surprise when you take into account their New York roots. Frontman Matt Hitt's all-time favourite band is The Smiths too. If you like what you hear, be sure to give them some love and expect more noise from Drowners throughout 2014.
Words Lauren Wade