Festivals... the place to catch new bands you've never heard of and discover something, that totally has the potential to mess with your head and change your life. Fear not! What this year's Reading & Leeds Main Stage lacks in a strong line-up, is certainly made up for in a mix of fresh artists on smaller stages, those travelling under the radar with their talented sounds going unrecognised. If you're off to Reading/Leeds this week, it's time to stick it to the organisers by packing out tents to catch sets from the likes of Drenge and The Family Rain. Here's Rock Revolver's guide to which artists you should be watching throughout the weekend.
Organisers of the split-site festival, have once again booked headline acts in a controversial fashion. Reading's Friday Night headliners Green Day don't need an introduction. Following the fallout of frontman Billie Joe Armstrong's infamous on-stage meltdown last year, the band returned on a high at Emirates Stadium, London at the start of June proving to fans they haven't lost it altogether. Whilst, crowds may enjoy their hit-crammed setlist, surely this spot would have been better reserved for the likes of The Vaccines to tackle? We're getting tired of the same old bands filling up headline spots year after year.
Standing out like a sore thumb, rap icon Eminem will guarantee a reaction from the crowds. An unlikely choice, fans of the fest have commented that he doesn't really fit in with the theme or genre that the festival evokes. We can't argue with that. Scottish trio, Biffy Clyro undoubtedly deserve their headline slot. Latest album Opposites, stormed the charts and went down a treat with fans. Don't miss this opportunity to witness all the hits played in full glory.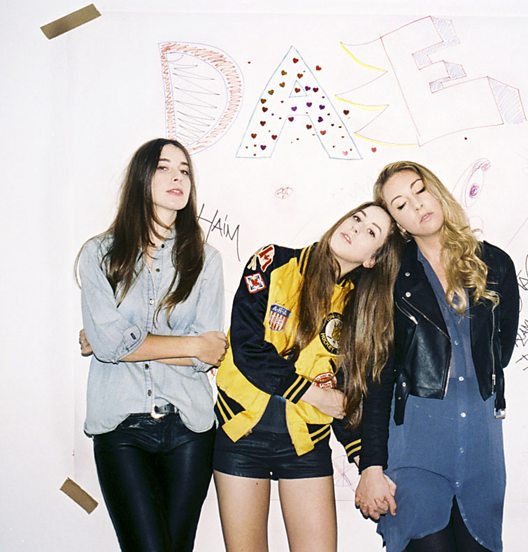 The NME/BBC Radio 1 Stage is the place to be all weekend. Brum outfit Peace, will bring crowds to their knees on Friday afternoon on this stage, whilst their epic guitar solos and stylish outfits are so good they will coax the goose bumps right out of you. Saturday sees Lambeth's very own indie darlings, Palma Violets take to the stage. Long gone are the days of cutting their teeth on the underground live circuit, the band are now firmly in the spotlight but they will always be a bit tattered and frayed around the edges. Still not satisfied? Check out the Aussie four-piece Tame Impala's breezy blend of psychedelic rock with a modern twist. Haim are a band close to our hearts, expect the Californian sister band to debut new material from their hotly anticipated debut album Days Are Gone in their Sunday evening set.
Tickling your fancies on the Festival Republic Stage is a line-up that sets out to dazzle, by the looks of this lot crowds should expect to be blinded by talent from this bunch of newbies. Pure magic combined with sixties psychedelia is what you will be exposed to from big-haired revivalists Temples in their Friday mid-afternoon slot; We expect the Kettering quartet to be the band of the weekend without a doubt. Harnessing a professional ease that bands twice their age struggle with, The Strypes a young Irish group (all aged under 18) will pull out all the tricks before moving on to support Arctic Monkeys throughout the course of their nine-date UK tour this autumn. Miss it, miss out.
Sheffield based duo on the rise, Drenge will also play the Festival Republic Stage on Saturday, following the release of their self-titled debut album. The Loveless brothers will woo crowds with riff-orientated rock and snarling vocals. Swim Deep follow up the latter performance by bringing the sunshine, even if it the weather's a let down. Expect memorable moments from a band who never seem to put a foot wrong. Make sure you catch high-octane, bluesy three piece The Family Rain, another band who are also made up of a set of brothers. Looks like this year's festival is turning into a real family affair.
Here at Rock Revolver, we hope we've broadened your horizons for the weekend. Discovering new bands is always a festival highlight, so scour those small stages and earn yourself serious bragging points for when you get back home.