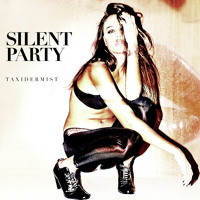 Injecting hints of Foals and Nick Cave, London's Silent Party have crafted a track ferocious with ambition, Taxidermist takes us on a trip down the indie rock route that will undoubtedly thrill. Indebted to the epic string selection, frontman Mike Goward's vocals contain an air of artistic gloom and Luke Graham's hectic drumming sets the tune apart.
With a sweltering summer in full swing, many new bands are trying their hand at creating anthems to match the weather. Sure, Silent Party have fallen for the trick that this road will prove to be their winning stab at success, although they throw something new into the mix. Catchy and intriguing, the track brims with a dark intensity that sees it soar. Searing guitars and ambiguous lyrics show the potential the band truly have.
Silent Party operate on a level above their competition. Sleek and expertly paced, Taxidermist manages to maintain your full attention throughout - that in itself is an achievement.