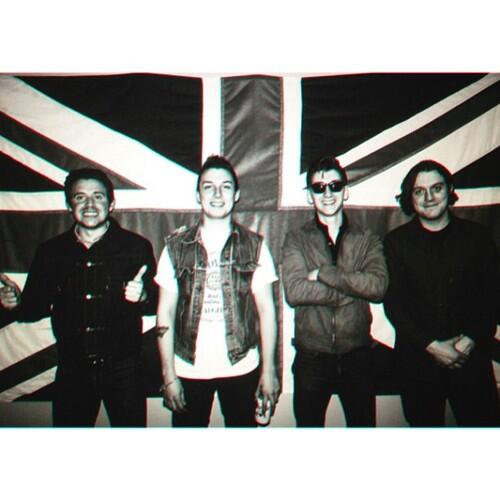 Last night (22nd May), Arctic Monkeys marked their glorious return in Ventura, California by playing brand new song Do I Wanna Know? With this being their first live show of 2013, anticipation was high, especially considering their fifth album (dubbed AM5 by fans) is expected for release sometime in the latter half of the year.
Following on from where previous release R U Mine? left off, the Sheffield four piece have delivered once again with a track steeped in badass riffs, smashing drums and Alex Turner's distinct vocals tearing it up in a way only he can. That riff progresses the Monkeys forward in a direction they have been edging towards for a while. It's clear all the time spent in the desert with Queens of the Stone Age frontman Josh Homme has paid off remarkably well. Do I Wanna Know? strikes a balance between third album Humbug's fantastically experimental side and R U Mine's slice of snarling rock.
The fifth era is set to be an explosive one for the band, and so far all we have is Do I Wanna Know? to serve as an indicator of what's to come. Two things must be kept in mind though: Without Blake Puente of Arctic Monkeys US the videos of the new song may not even exist, secondly there's no point even questioning whether the band will dominate during their headline slot at Glastonbury next month - of course they will, they always do.